Welcome to Paul Lauschke & Associates Agent Contact and Bio page. On this page, you can find a directory of our Managing Brokers, Real Estate Agents, and Office Administrators along with short bios of each agent.
Welcome
Office DirectoryMANAGING BROKERS
Paul Lauschke
E-Mail
David Lauschke
E-Mail
AGENTS
Allen, Becky
E-Mail
Becker, Ginny
E-Mail
Beiser, Mary
E-Mail
Elliott, Marsha
E-Mail
Hentrich, Bene
E-Mail
Keller, Tara
E-Mail
Landuyt, Don
E-Mail
Lauschke

, Rick

E-Mail
Lovelace, Carol
E-Mail
Metzler, Carol
E-Mail
Metzler, John
E-Mail
Monckton, Vivian
E-Mail
Morrissey, Linda
E-Mail
Prullage, Pat
E-Mail
Prullage, Tom
E-Mail
Sisk, Tricia
E-Mail
OFFICE ADMINISTRATION
Brenda Eardley
E-Mail
Gayle Delp
E-Mail

David Lauschke is a lifelong resident of the Alton area. He graduated from the University of Illinois with a BA and an MS in Finance and has been actively occupied with the local real estate market for over 25 years. He's been involved in appraising, brokerage, and, most recently, in building homes. His low key approach to selling, his ability to listen to his clients' needs, and his genuine interest in his clients have served him well over the years.David is married and the father of three children. He and his wife Laura currently reside in the Godfrey area. He is actively involved in the community, volunteering considerable time to worthwhile causes. He's also been actively involved with the local school board for over 18 years.
Rick Lauschke believes in working hard for the benefit of his clients and treating them the way he would want to be treated – with great service and honesty. Rick was born and raised in the Alton/Godfrey area and graduated from the University of Illinois. Rick's business experience includes 15 years with IBM in various Sales and Sales Management positions and 15 years as Vice President of Sales and Marketing at Premier Air Center. In addition to Real Estate sales, Rick works with customers to build their dream home.Rick and his wife, Bernadette, have been active in the community since returning to the area over 19 years ago. Whether you are buying or selling your home, Rick looks forward to providing you with the professional services necessary to assist you with your real estate needs.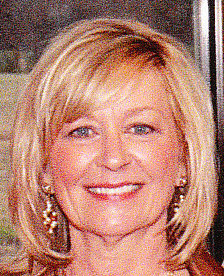 *Professionalism *Expertise *Perseverance *ConsistencyLinda Morrissey, a licensed broker, began her real estate career in the Riverbend area in the mid-80's. Her professional, soft sell approach to real estate has empowered her to listen carefully with interest and understanding to each specific need of her client, in order to assure that he or she is satisfied whether buying or selling. A majority of these clients are repeat customers, with many referring their children.Linda has raised three children, and is the proud grandmother of five. Her husband is a builder/developer of Morrissey Construction Co in the RiverBend area. Consequently, Linda has been involved in residential and commercial real estate, relocation, new construction, and developments in this area for many years. She is a Million Dollar Club member, holds a Life Membership in the Presidents Club, and has also served on the Board of Directors for the Southwestern Illinois Chapter of the American Red Cross for
the past 10 years. Snorkeling, deep sea fishing, and traveling the Caribbean are just a few of the things she enjoys whenever there is free time.

Becky Allen is a lifelong resident of the Alton-Godfrey area and has been active in many organizations throughout the years. She earned her undergraduate and graduate degrees from Southern Illinois University Edwardsville and retired from the Alton School District after 33 years as an elementary school teacher. Her two children are grown and live in the RiverBend area.Whether you're buying or selling, Becky looks forward to serving all your real estate needs.
I'm a full-service agent and I work for the best agency in the area. My attention to ethics, thoroughness, honesty, and diligence has resulted in my consistency as a multimillion dollar producer since 2003, my first year in the industry.I promise to take exceptional care of you, and I deliver on my promises. Please don't take my word for it, though. Ask for a list of references, and then contact them. I look forward to hearing from you.
Highest and Best Regards,
Carol Lovelace
Don Landuyt brings many years of professional customer service to his clients. Don's pride in the quality and accuracy of his work developed through 30 years of running his own retail business before becoming a Realtor.Don is driven to give both his residential and commercial real estate clients the best service possible. Through listening and close interaction with potential clients, Don formulates comprehensive plans to meet their specific needs and desires.Lifelong residents of Alton, Don and his wife raised three sons and are now enjoying spending their spare time with their grandchildren.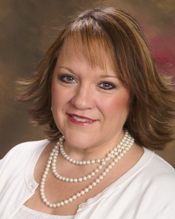 Ginny Becker began her career in 1996 as the Director of Sales for the Greater Alton Convention and Visitors Bureau. During that time, she got to know the entire region very well and traveled all around the United States and Canada promoting this beautiful area known as "the RiverBend." Ginny says, "As a Realtor, she still gets to promote this area while helping clients meet their goals."Ginny joined Paul R. Lauschke & Associates, Inc. as a full time Realtor in 2002. She is passionate about helping each client sell or buy their home.  She has closed over 58 million in real estate since she started her career and is consistently one of the RiverBend area's top sales agents.  She is a go getter, honest, enthusiastic, and absolutely loves the real estate business. She is proud to be an associate with Paul R. Lauschke and Associates and always excited to help her clients achieve their dreams.Ginny grew up in Calhoun County, Illinois, and has lived in Alton and Godfrey with her two children, Joe and Jessica, since 1999.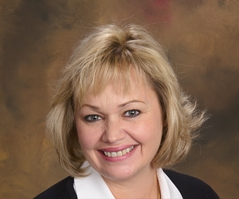 Bene' is a lifelong resident of the Riverbend area. She is a full-time real estate broker. Bene' says "You will receive my professional services in the commercial and residential real estate market. It is my goal to deliver the highest level of personalized service to all of my clients."Bene' and her husband Andy have been married for 24 years. They have two daughters who attend the Alton School District and Bene' is active with their education as well as extracurricular activates. She is a member of Main Street Methodist Church and is a sponsor for Encounter. She was a former member of Junior League of Greater Alton and enjoys bowling, gardening, cooking and reading.Bene' can be reached at the office, 465-2966, or cell 779-1147.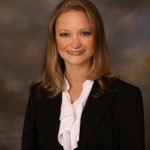 Tara's early background in the real estate industry has given her the specialized knowledge needed to focus on the commercial and industrial real estate sector. Tara's strategic experience in real estate investments, title, lending, property management, and the commercial and industrial real estate opportunities will provide her clients with the representation they have been searching for. If your business is ready to make a move, Tara will help you reach your goals. When asked how she works so efficiently, Tara said, "I provide objective and up-to-date information for my clients, which enables them to make educated decisions."Tara stated that her core business value is "Treating others as I would want to be treated." She was born and raised in Staunton, Illinois and now resides in Bethalto, Illinois with her husband, Jeff Keller. She attained her Bachelor's of Business Management in St. Louis, Missouri.
John and Carol Metzler blend various talents toward just one goal — client satisfaction and a personal and professional commitment to the sale or listing of your home. Both are lifelong residents of the area and approach your needs in an insightful, friendly manner.
Marsha's 30 year customer service career has made her a natural for the world of real estate. She uses her background and experience to help new clients fine tune their real estate needs, then takes the initiative and exploits all available resources to satisfy those requirements. Marsha is responsible, flexible, and, most importantly, highly responsive to all her customers and clients. She also has a warm and outgoing personality that makes her a real pleasure to work with.Marsha grew up in the Alton area and lives here now with her husband and their two daughters. She has an intensely personal interest in local real estate — besides buying and selling a few properties of their own, she and her husband have built two homes together – and are still married!If you're looking to lease, buy, or sell a home or commercial property, Marsha Elliott is always "At Your Service."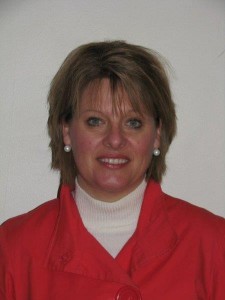 Mary Beiser
Mary Beiser is a hardworking, knowledgeable, confident, trustworthy and caring person. Her love for people and interest in homes is what make real estate a perfect fit. "It's very rewarding to help someone, whether it be in purchasing a first home, dream home, investment property, selling a home, or simply educating my clients. I enjoy the process of getting to know them and taking it step-by-step to achieve their goal."She is a life long resident of Alton along with her husband and four children. She appreciates the history and beauty of the Alton/Godfrey area.Her hobbies include gardening, cooking, stained glass work, decorating, vacationing and volunteering in the community. She has been involved with the Alton School District for 18 years serving on many parent boards, parent involvement teams and is currently a mentor at Alton High School. She is also very active at Main Street UMC, serving on the youth board, Vision 21 Committee and as Encounter Head Sponsor, that oversees 100+ high school youth choir that performs throughout the metro area.Her career in real estate, thus far, has proven to be successful. A three time recipient of the "Five Star Realtor Award", awarded by St. Louis Magazine and a consistent multi-million dollar producer. "I am proud of my client base and appreciate those who have referred business to me, creating a very large referral business." Her sales are equally balanced between buyers and sellers, so she can offer sound advice to both. "I welcome a call from you, either to list your home or to buy a home."
Tom and Pat Prullage are a full time husband and wife team born and raised in the Alton area. Tom is a retired electrician who worked 45 years in the area. He's now enjoying meeting the public and assisting with their real estate needs. Pat has been selling real estate for over 30 years with Paul R. Lauschke and Associates, closing over $2 million in sales every year.If you desire dedicated Realtors to help fulfill your real estate needs, please call them. They are at your service 7 days a week.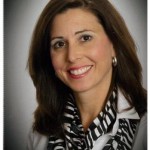 Tricia Sisk is a native and lifelong resident of the Alton/Godfrey area. She has a degree in business management, 9 years banking experience, and several years in retail sales.Tricia truly enjoys working with people. Her soft sell approach to real estate marketing focuses on listening carefully to what buyers and sellers really want, then conscientiously working to meet their needs. She genuinely cares for her clients and practices an exceptional "hands on" style. Whether they are new or repeat clients, she speaks with them regularly and follows up on every detail.Tricia strongly believes decisions about buying and selling homes are among the most important that individuals make in their lifetimes and they must be handled in the utmost professional manner. She chose the real estate profession because she feels most rewarded when she has successfully assisted her clients in making those decisions.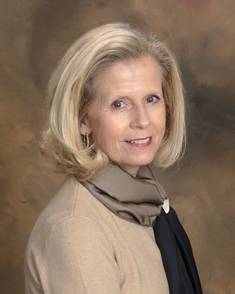 "I strive to provide quality service to my clients by listening well, treating all parties with respect and courtesy, and showing genuine regard for my clientele. I am detail oriented, follow-up well, and speak with my clients regularly." Vivian is fair, accessible, and enthusiastic in the practice of real estates sales.Vivian Monckton is a University of Kansas graduate, mother of two, and a RiverBend area resident since 1987. Her first career was nursing and the same care and concern she showed her patients is now shown to her real estate clients. Vivian is also active in the Alton community — she taught Sunday School at St. Paul's Episcopal Church for 13 years and, after serving as president of both the music and athletic booster clubs for the Alton school district, Vivian was elected to the school board in 1999. She has since served as both Secretary and President of the board."I love the Alton area and care passionately about the quality of life here. I'm proud of my success as a Realtor, closing over $2 million dollars in real estate sales in just my first full year in the profession. Please call and give me the opportunity to serve you as I've served others."